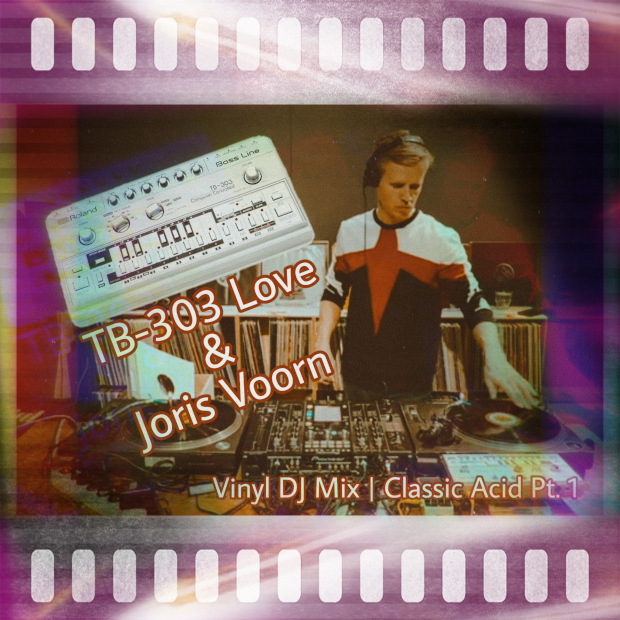 TB-303 Love & Joris Voorn
Some FAQ on TB-303
Tadao Kikumoto designed the Roland TR-909 as well as the Roland TB-303 .
Roland released the TB-303 in 1981.
The TB-303 was discontinued in 1984 a considered to be a commercial failure.
You can purchase a Roland TB-303 for $2,500 USD and up on Reverb.
The TB-303 is a foundation in Techno and House Music
The TB stands for "Transistorized Bass".
In 1987 Phuture released Acid Trax, a release which kicked off the defining sound for a genre.
The TB-303 is a monosynth.
Check out this documentary on the Roland TB-303.
If you are just discovering Acid House music or are already enjoying tunes written with the help of the sought-after Roland TB-303 Bassline which is known to electrify dancefloors then Joris Voorn has just delivered the perfect performance.
Dutch producer / DJ Joris Voorn is lighting up YouTube with some great content. Among the music release videos, live event appearances, live production, live DJ sets, skate videos, there is something newly uploaded that is very special and it may be the beginning of a series: Joris Voorn Vinyl DJ Mix | Classic Acid Pt. 1.
If this TB-303 Love & Joris Voorn Classic Acid Pt. 1 is going to evolve into a part 2 and beyond then this will be one of the greatest online experiences Acid House could possibly have. Joris Voorn has not only included treasured vinyl presses superbly mixed including the listing of track names with hyperlinks so you can easily find the songs, he also plugged in and played an actual Roland TB-303 integrated into his DJ set. If you would like to learn more about Joris Voorn visit Joris Voorn – \\\\ (Four) and visit Joris Voorn's: YouTube channel, make sure to check out the About section to find links to the social media and music releases.
The next few links will take you to webpages dedicated to the history of Acid House Music, the third being a link to book which happens to be on the list to check out.
The History of Acid House | Features | MN2S
The history of acid house in 100 tracks – – Mixmag
A Brief History Of Acid House – an illustrated book. | Suddi Raval (bandcamp.com)