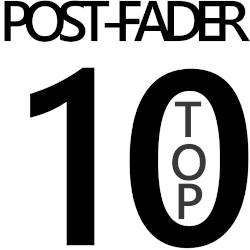 Hempress Sativa – Boom Shakalak
Jah9 – Humble Mi
Iziniga – Rastafari
Murdock feat M'Leah – Let it Go
Riddim Punks feat Exco Levi – Stranger in Town – Gentleman's Dub Club Remix
4AEM – GRIMES
KAYTRANADA Featuring Tinashe – The Worst In Me
Zeus the Elevator – Jumpin' thru loops vol. 3 & 4
Flowback feat DRGGST – Khud se Khud
Neuro… No Neuro – Scans
These are the Top 10 songs which we are listening to now. Old, new, every genre in the rainbow ever released is a candidate. Songs even make reappearances and / or stay on the list for a really long time.