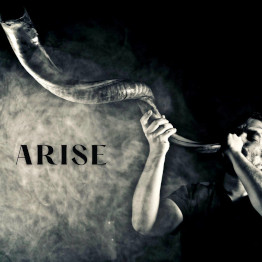 Listening to Arise
Album by Reinhardt Buhr
Listening to Arise by Reinhardt Buhr seems impossible that the album is a labor of spontaneous trial and error. In a world with so many short songs; coming across an album with lush atmospheres, crisp strum patterns, melodic leads, cinematic soundscapes, and stunning voices from Daniel Peters and Mandie Buhr with songs averaging 14 minutes will not leave an impression with, "that the song ended to early" feeling.
Reinhardt Buhr currently has a 13-album package on Bandcamp at the time of writing this. Reinhardt, a multi-instrumentalist and live performer, hails from South Africa. You can get a sense of enjoyment from those who are lucky enough to be listening in the audience during a live performance, especially outdoors. While watching many of the great video uploads on the Reinhardt Buhr YouTube Channel the thought of actually being in a crowd relaxing and listening to a live performance is a bit overwhelming.
A highlight here on the album Arise is the song "Rest." This song quickly created a restful atmosphere and the strumming up-tempo rhythm is definitely motivational which led to getting some work here started. Do not know if the title is a literal interpretation of the song's mood. Whenever the occasion arises where it's slow moving and it's time to get focused the song "Rest" is definitely in rotation on the playlist. The plucky chords on "Season" are superb. Once honing in on an element thinking how great it is another aspect arises and takes its place. It is so great to come across music where you can switch modes from listening to hearing and find easy escape. If you find anything close to resembling Reinhardt Buhr track Post-Fader down and shout it on blast.
Listening to Arise by Reinhardt Buhr, a timeless experience.